Description
 Zman SwimmerZ™ 4inch | 4pcs/pkt
DESCRIPTION
Featuring a split belly design and natural laminate color schemes, our SwimmerZ are the softest and toughest swim baits on the market. Sporting the most lifelike swimming action available, SwimmerZ are ideal for fresh- and saltwater swimbait applications alike. In fact, several world record barramundi have been taken on the SwimmerZ in Australia as the bait has quickly gained a strong following as the top swimbait Down Under. Stateside, it's equally effective on largemouth, stripers, redfish, and snook, and just about everything in between!
FEATURES
The most bulletproof swimbait on the market thanks to 10X Tough ElaZtech® durability!
Vibrant and lifelike laminate color schemes, natural scale pattern, and molded in eyes grab the attention of gamefish
Split belly for easy rigging and hooksets
Available in 4" (4 baits per pack) and 6" (3 baits per pack) sizes
One of a kind
Its lil hard to rig, however the quality n action is amazing. Great product by Zman.
Zman always
Got pretty good catch on zman swimmerz tail action is little different from diezel minnowz...
Anyways good quality thank you Cabral outdoors🥰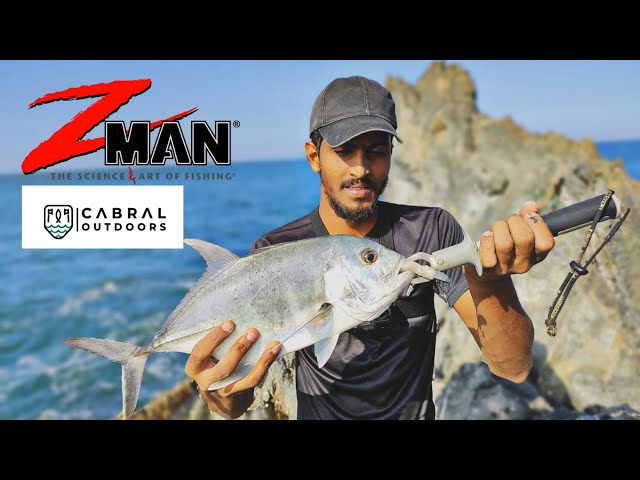 Excellent Customer Service!!
Cabral has amazing customer service. They guided me through the purchase and even gave me a coupon as some items were out of stock. This type of service will definitely make me buy from Cabral again.
Zman SwimmerZ™ 4inch | 4pcs/pkt