Description
Model Number

Length

Weight

 

Quantity/pack

Depth

Buoyancy

ATG 10


10cm

23g

1

10 feet/3.0m

Floating

ATG 10#739

10cm

23g

1

10 feet/3.0m

Floating

ATG 10#534

10cm

23g

1

10 feet/3.0m

Floating
The Arashi Tiger is built for the biggest fish in our rivers, lakes, and estuaries. Built with a full wired internal construction, the Arashi Tiger won't ever let you down. Fitted with the trademark Storm Arashi self-tuning line tie, the Arashi Tiger will swim straight and true from your first cast until your last.

Fitted with VMC 3X Permasteel trebles and rings, the Arashi Tiger is kitted out in heavy duty terminals straight out of the box. Its circuit board lip will dive the Arashi Tiger to depths of 10ft and produce a delectable body roll and swimming action. Measuring in at 100mm the Arashi Tiger is the perfect size for fish like mangrove jack, barramundi, Murray cod, black bass, spot tail bass or any other hard fighting, lure crunching predator around the world.
Features:
Circuit board lip for responsive action and fast dive
Internal metal plate system dramatically strengthens structural integrity
Self-tuning line tie keeps the lure tracking straight
Great body roll and wide swimming action
Multi-ball rattle for loud, variable pitch
Premium VMC 3X Permasteel hooks
Rotated hook hangers improve hook presentation
Wide wobbling action, yet stable at fast retrieves
GROUPER KILLER
Super hard lure fire tiger green catch grouper from deep waters..works well at any colour water.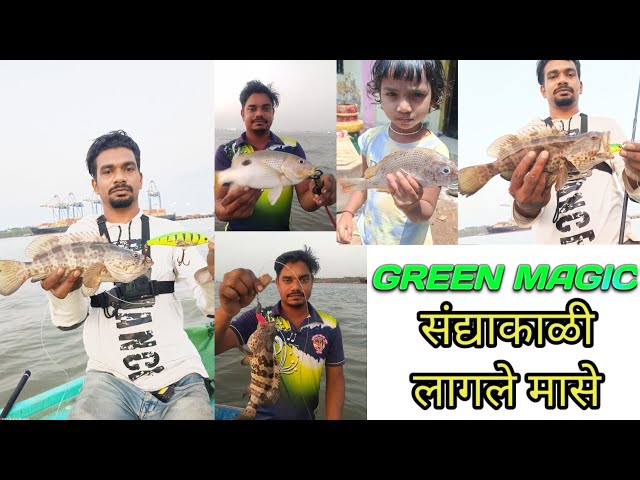 GROUPER KILLER
Super strong hooks handle big fish. In deep sea. Fire tiger catch grouper so naturally.
Good and quality products with a great service
Nice lure
Nice shiny redhead white lure with 3meter diving 💋