Description
Scum Frog Launch Series | 20g | 1pcs/pkt | 7cm
Do you guys fish on the weekend? Life is too short for that. After being crafted from 100s of hours of on-the-water product testing and refinement, this all-new, ultra-long casting Launch Frog is every fisherman's prayer as it comes with the new pinnacle of technical design and gives a splendid performance in a top water frog. 
The secret of Launch Frog's performance is it's unique tungsten "parasite" weight system adding weight without bulk to the hook shank. So, to fish or not to fish? What a stupid question.

Compared to other baits, this bait gives you maximum distance in a top water frog while premium Owner hooks and high compression body deliver the highest hook-up rate possible in a hollow body frog and also delivers a super-soft high compression wide body design wrapped around a premium 5/0 Owner RED double frog hook basically for maximum water displacement and buoyancy. Oh yes, we're gonna need a bigger boat!

Taking advantage of the famous Scum Frog brass button rear-weight this bait maintains a nose-up frog profile critical to frog performance. Every Launch Frog is finished in a 40-strand premium silicone skirt. So be ready to bait the bigger fish.

Features:
Manufactured at American Baitworks in Mississippi, USA
Heaviest frog in the Scum Frog line up (weighs in between 5/8oz and 3/4oz)
Larger body for increased buoyancy 
Brass button-style tail weight
Internal tungsten weight system
Premium 5/0 Owner "RED" double frog hook
40 strand premium silicone skirt 
Comes in eight digitally printed realistic colors
Made of domestic and imported contents
The Product length is excluding the skirt
About the Parasite Tungsten Weight System:
Scum Frog's proprietary weight system was developed specifically for the company's Launch Frog. The parasite system is a tungsten weight with integrated locking tabs that enables the weight to be attached securely onto the shank of the Owner hook to ensure proper weight distribution and consistent performance with every frog we build in our Mississippi-based manufacturing facility.
BEST FROG I EVER USED _ Check out HOW?
SUM FROG: Durability of Frog
The rubber body is thicker than other frogs I have ever used. The weedless hooks of the SUM FROG are having amazing quality and are rust-proof the legs are quite long but we can cut them and use them at our convenience.
The Finish of the frog is intact even after using it for a month. No degradation of color or body quality was found.
Checkout detailed review on my Blog: https://barrahunter.com/scum-frog-testing-review/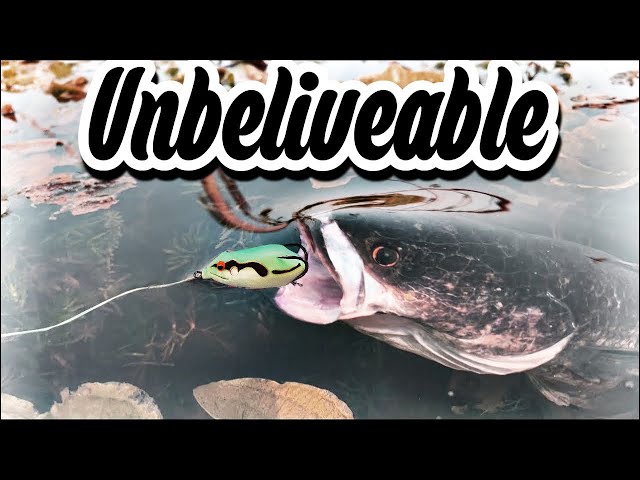 Scum frog
I like very much your product scum frog, I used, and I want to purchase mor scum frog
Nice product
Thanks cabral outdoor